4* Hotel and Japanese SPA
at la Rosière 1850
Discover our 4-star hotel-chalet concept imagined in Japan...
Story of the Chalet Matsuzaka
The owners, Mike and Faye, dreamt of Chalet Matsuzaka whilst living and working in Japan in the late nineties:
"Frequenting the ski resorts around Nagano, we imagined a chalet with a Japanese Spa in our loved resort of La Rosière 1850 in the Haute Tarentaise, France.
Six years of concept, design and two years of building later, we finally opened the doors to Chalet-Hotel Matsuzaka in 2006.
We hope to welcome you to share our haven and enjoy the serenity and beauty of our mountains in La Rosiere 1850."
What does Matsuzaka mean?
Matsuzaka 松阪 (まつざか) is a two kanji word Matsu 松 meaning pine tree, and zaka 阪 meaning heights or slope. Also a baseball star in Japan as well as a famous beef, we wanted to give the chalet a name associated with it's origins and where it is situated.
Whilst Chalet Matsuzaka has a Japanese name, the construction embraces the look and traditional local building architecture of Savoie with stone and wood.
Local artisans were employed during construction and the interior design mashes up both Mike and Fayes' origins from the UK, with some Japanese decorations and mountain styling.
Discover our rooms
Our Hayashi rooms
On our 1st floor there are the two Japanese inspired Hayashi "forest" rooms, with "tatami" inlays, bamboo parquet, decorations from the mountains in Japan.
Both of these rooms are 25m² and have shower rooms with toilets.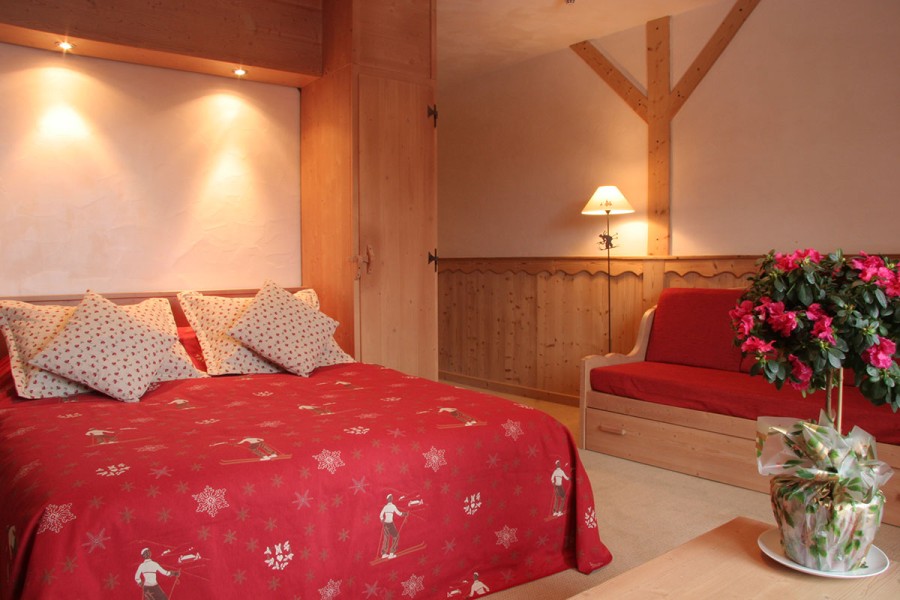 Our Savoyard rooms
On the 2nd floor, our more mountain decorated larger Savoyard rooms range from 30m² double, 35m² triples to a larger 40m² family room.
All with south facing balconies, large bathrooms with showers and large baths, separate toilets.
Our

Mansard rooms
On the 3rd floor you will find our 3 luminous wooden beamed Mansard Suites. All different, with contemporary furniture, a large double, a family duplex or family "eaves" room.
Large balconies with panoramic views, large bathrooms equipped with whirlpool baths, showers, Nespresso machines...